Biology Bundle
Purchase Biology 1 and Biology 2 together.
Get lifetime access to Biology 1 and Biology 2 courses with Science Mom and Math Dad. More than 70 biology lessons with interactive polls.
You'll learn about cells, the diversity of life, human physiology, biomolecules, microbiology, evolution, heredity, and genetics. Together, these courses hit on all the middle school life science standards. Check out the individual courses for more details.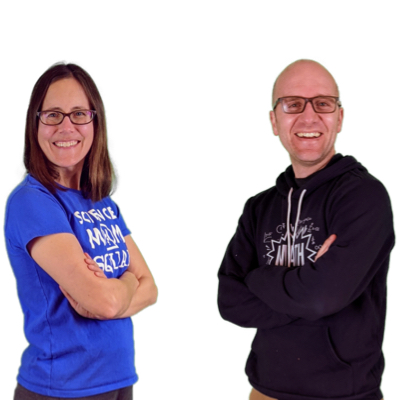 Hi, We're Science Mom and Math Dad
We teach engaging math and science courses to students of all ages. You can view our free courses and videos at https://science.mom/courses.
Science Mom has a Master's Degree in Plant Science from Utah State University where she taught courses and worked in a biochemistry lab.
Math Dad has as PhD in Math from Penn State. He was an associate professor of Math at Nevada State College for 9 years before Science Mom hired him away.
Bundle Contents
Showcase courses and coaching in your Bundle.