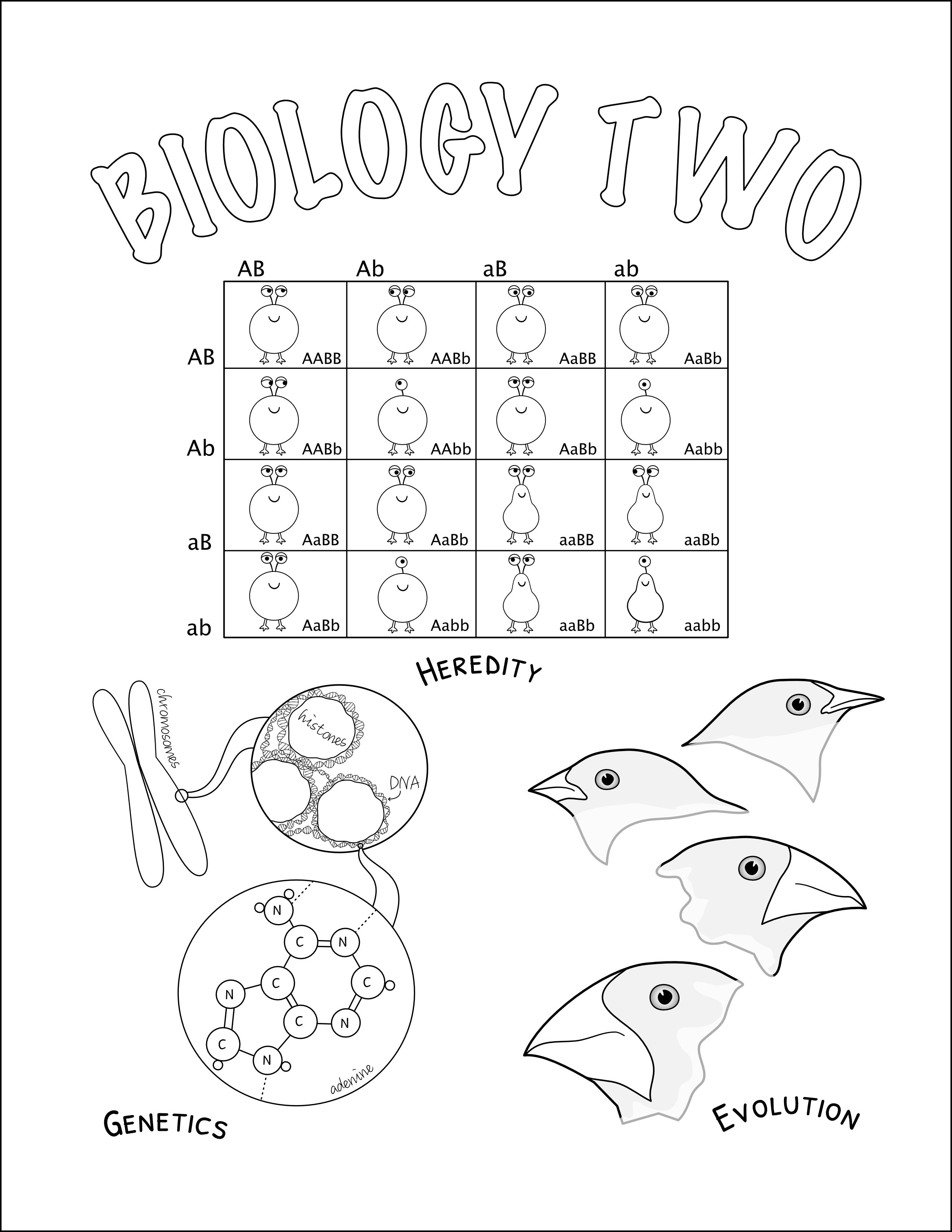 Biology 2 with Science Mom
In this course, you'll learn all about heredity and evolution as we examine what a species is! Students will learn several Middle School Life Science Standards, and they'll also gain a deeper curiosity and appreciation for living systems.
You don't need to complete Biology 1 to enjoy this course, though a knowledge of the structure of cells will be helpful. If you've enjoyed our previous science courses but you aren't in Middle School yet, that's okay! Biology 2 is open to all ages, but the vocabulary and concepts will be a slight level up compared to our Earth Science and Chemistry classes.
The course runs from January 24th, 2022 to May 11, 2022 and has two 30-min lessons each week on a Mon/Wed schedule. Classes can be experienced live with an interactive chat and poll questions, or the recorded lessons can be watched on your own schedule.
The registration fee is PER FAMILY, so one registration covers multiple siblings! If your group has more than 5 students (such as a classroom, co-op, or after-school program) please send an email inquiry to [email protected]
We are able to offer a limited number of scholarships to families that can't afford the class. Apply here.
You can view a preview of the notes. Keep reading to learn more about our scholarship program and curriculum.
The Schedule
Our Patrons receive an additional $25 off registration.
Standard registration: $135 ($110 for patrons)
Classes will be held each Monday and Wednesday at 8:00 a.m. Pacific (11:00 a.m. Eastern) and then again at 10:00 a.m. Pacific (1 p.m. Eastern). Students who can't join live can watch the recordings and complete the polls on their own schedule.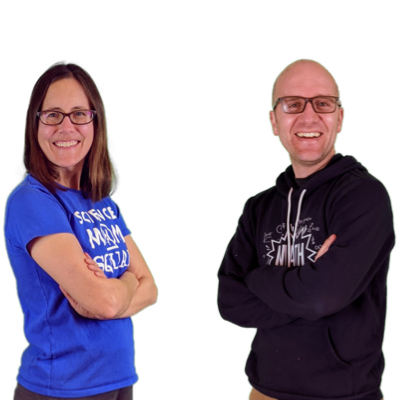 Meet the Instructors
Science Mom has a master's degree in Plant Science and has worked as a molecular biologist, wildland firefighter, and several jobs in between wearing a lab coat and wielding a chainsaw. Math Dad has a PhD in Mathematics and loves chess.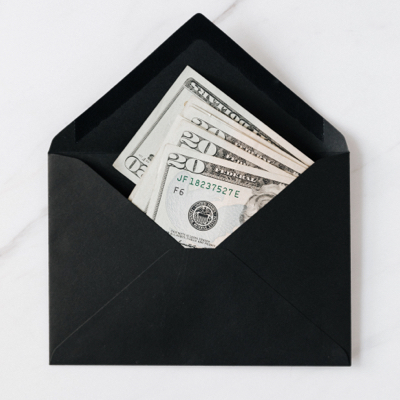 Donate a Scholarship!
People who are experiencing financial scarcity should also experience quality science education! With your support, we can impact more families.
What do our students say?
Finding Science Mom during the quarantine supercharged our entire school year. From her Chemistry course to her Earth Science class my 4th grader has been engaged and excited every week for class. These classes have consistently ranked as his favorites all year. He spends hours after each class telling everyone all about what he's learned, singing the songs and showing his projects. 
The lessons are engaging and funny, with catchy songs that really help visual and auditory learners grasp concepts. The lesson book is beautiful with hand-drawn pictures, detailed information and hands-on projects. Bonus for homeschoolers - our advisor LOVES all the great samples produced! 
For anyone looking for a balanced science curriculum, this is it. 
My son says 'Now I can understand the world around me so much more!'
— Karilyn and Cian, Science Mom Superfans (NoBackHome.com)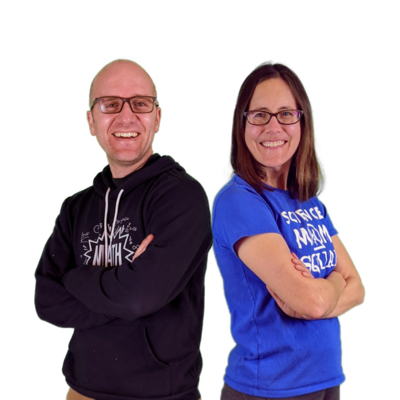 Check your inbox to confirm your subscription