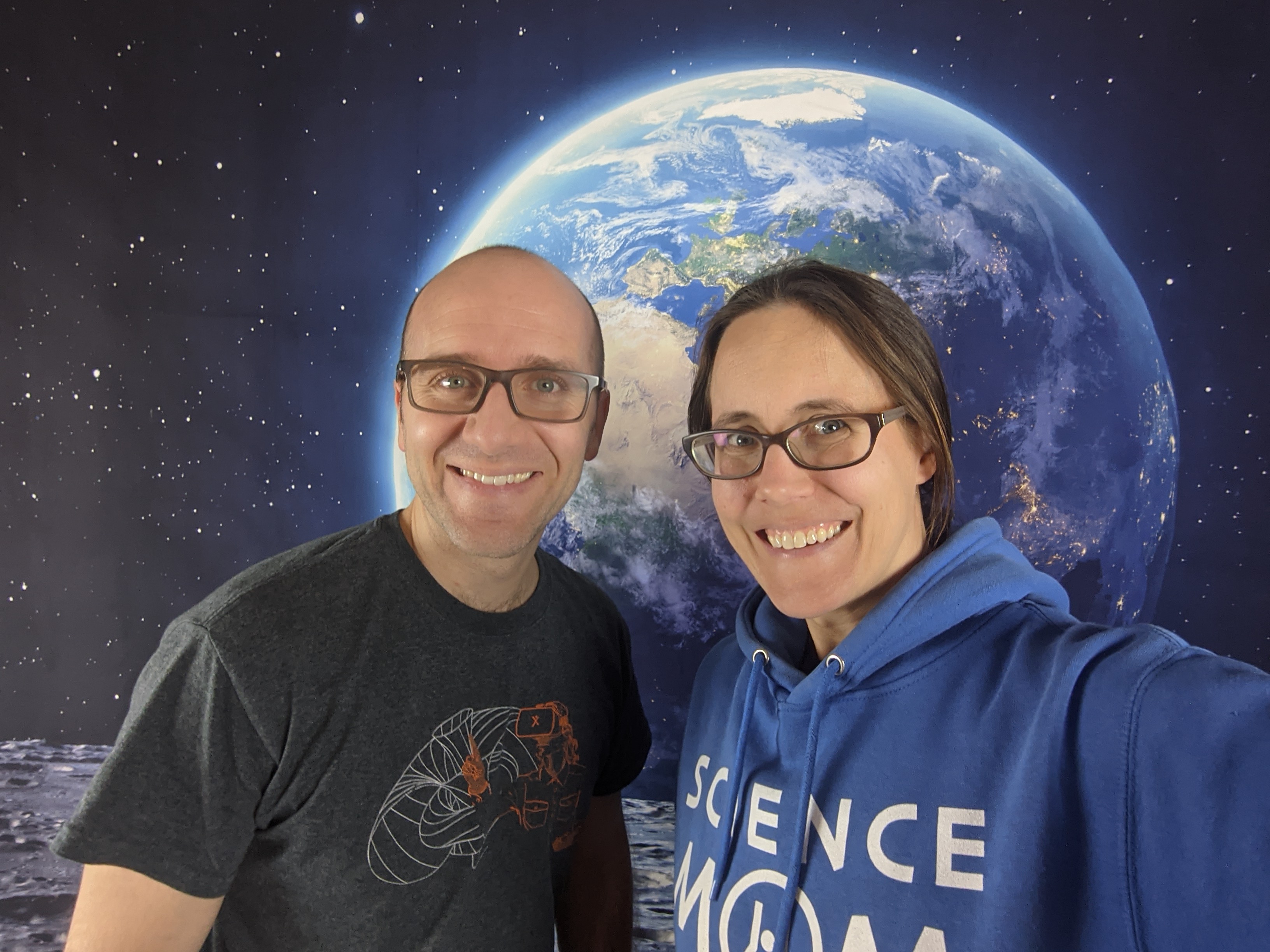 Hi, we're Science Mom and Math Dad.
Science Mom has an M.S. in Plant Science from Utah State University. Math Dad has a Ph.D. from the Pennsylvania State University. We run the Science Mom YouTube channel where we create educational content for kids.
Live Courses
Join us in fall 2023 for Physics 1: Mechanics. In spring 2024 we will run Physics 2: Electromagnetism.

Self-Paced Courses
Complete these courses on your own schedule.

Scholarships
Thanks to the support of our patrons on Patreon, we are able to give out a limited number of scholarships. Applications open between the 1st and 10th of each month. Apply by filling out the form at this link. We have special funds set aside for families of students who are battling cancer.
Check your inbox to confirm your subscription